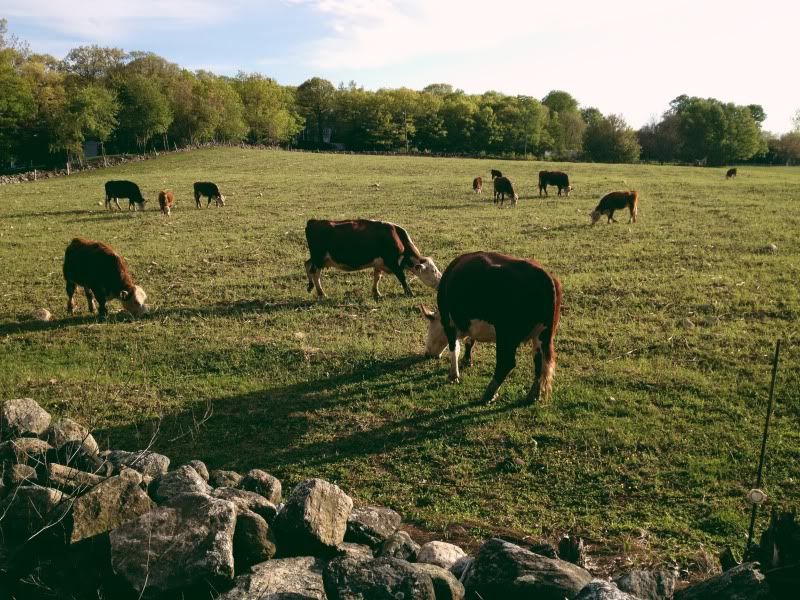 We've tucked ourselves into our evening routines pretty well here at the house. The days end with us making our way home from work. I always get home first. Sometimes the cows are out grazing nearby and I pull my car to the side of the road to watch them for a few minutes.
I get changed into my running clothes as the dude gets home. We sum up our days or show each other the new ____ we bought for the house. Lately it's gardening/lawn equipment. I do some stretches and head out for my run while the dude gets changed and wanders outside to do some landscaping or forage firewood from the forest behind the house. We can never have too much firewood.
When I get back from the run it's time for weights. The house has a "formal living room," but there's nothing formal about us, so instead I've taken the room as my own and dubbed it my Zen Room. It's a place for reading, stretching, yoga, meditation, exercise and playing our instruments. It has hardwood floors and huge windows overlooking the hilltops outside. I like it way more than a gym.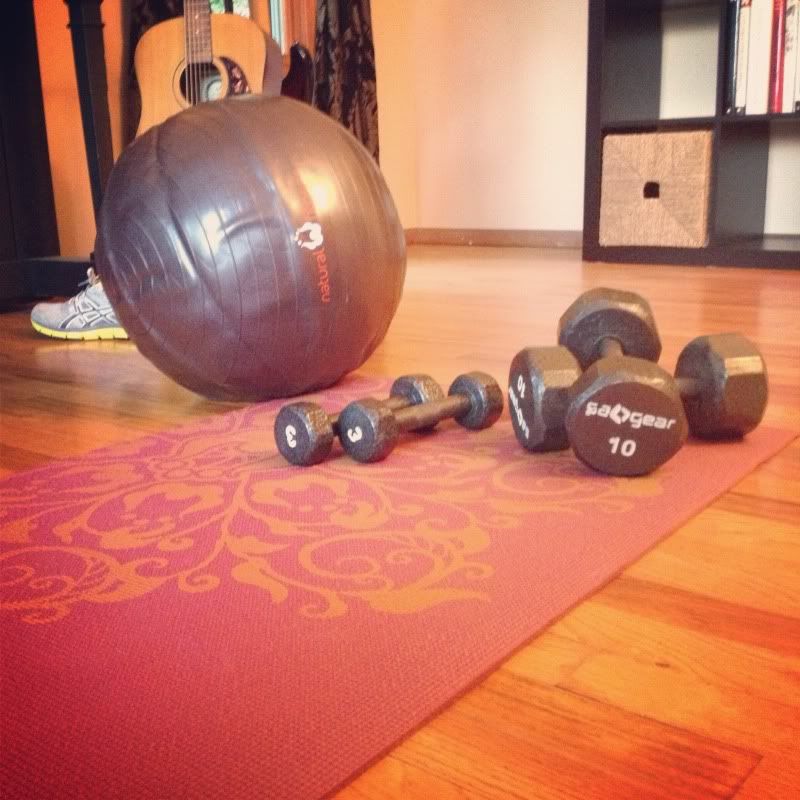 Sometimes we grill up dinner, sometimes we zone out in front of the TV, sometimes I bury myself in a book (right now it's "Garden of Eden." I'm on a Hemingway kick). No matter what we end our days with it feels good to have him there. It's a new way of living I can get used to.